We strive to provide the best services for our members. We smile to create a positive experience; we work together to find the right financial solutions; we are committed to the growth of individuals and the communities we serve.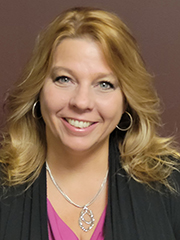 My name is Kathy, and I am Michigan United Credit Union's Member Experience Officer.
With over 20 years' experience in the financial industry, I am here to help you get settled in and make sure you have everything you need to get the most out of your membership.