Michigan United CU Visa
ScoreCard Rewards
Report Lost or Stolen Cards
Statements
Michigan United CU Visa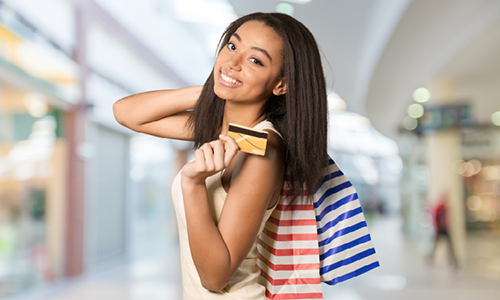 EFFECTIVE FEBRUARY 1, 2021, WE WILL NO LONGER PROVIDE AUTO RENTAL COLLISION DAMAGE WAIVER. ALL OTHER CARD BENEFITS WILL REMAIN IN PLACE. FOR ANY ADDITIONAL QUESTIONS ON YOUR CARD BENEFITS, REFERENCE THE CONTACT INFORMATION ON THE FRONT OF YOUR STATEMENT.
You can expect the best from Michigan United Credit Union. Whether you carry a balance month to month, or pay the balance monthly, a Michigan United Credit Union VISA credit card is easy to use. Experience the convenience as you make payments via online banking (ItsMe24/7) or Teller Phone. You'll save money with no annual fee, no cash advance fee, and a low interest rate. Also, if you use your VISA card to rent a car, you're covered for damage due to collision or theft. Secure and charge your rental to your covered card and decline the collision damage waiver (or loss damage waiver) offered by the rental agency
*
.
*Certain terms, conditions, and exclusions apply. In order for coverage to apply you must use your covered Visa card to secure transactions. Please refer to your Guide to Benefits for further details.
Interest Rates and Interest Charges
Annual Percentage Rate (APR) for Purchases

8.90%

to

17.90%

based on your creditworthiness
APR for Balance Transfers
8.90% to 17.90% based on your creditworthiness
APR for Cash Advances
8.90% to 17.90% based on your creditworthiness
How to Avoid Paying Interest on Purchases
Your due date is at least 25 days after the close of each billing cycle. We will not charge you any interest on purchases if you pay your entire balance by the due date each month
For Credit Card Tips from the Consumer Financial Protection Bureau
To learn more about factors to consider when applying for or using a credit card, visit the website of the Consumer Financial Protection Bureau
Fees
Transaction Fees -Foreign Transaction Fee
1.00% of each transaction in US Dollars
Penalty Fees -Late Payment Fee -Returned Payment Fee
Up to $25.00 Up to $25.00
ScoreCard Rewards
Report Lost or Stolen Cards
Statements